Mother and Daughter Creators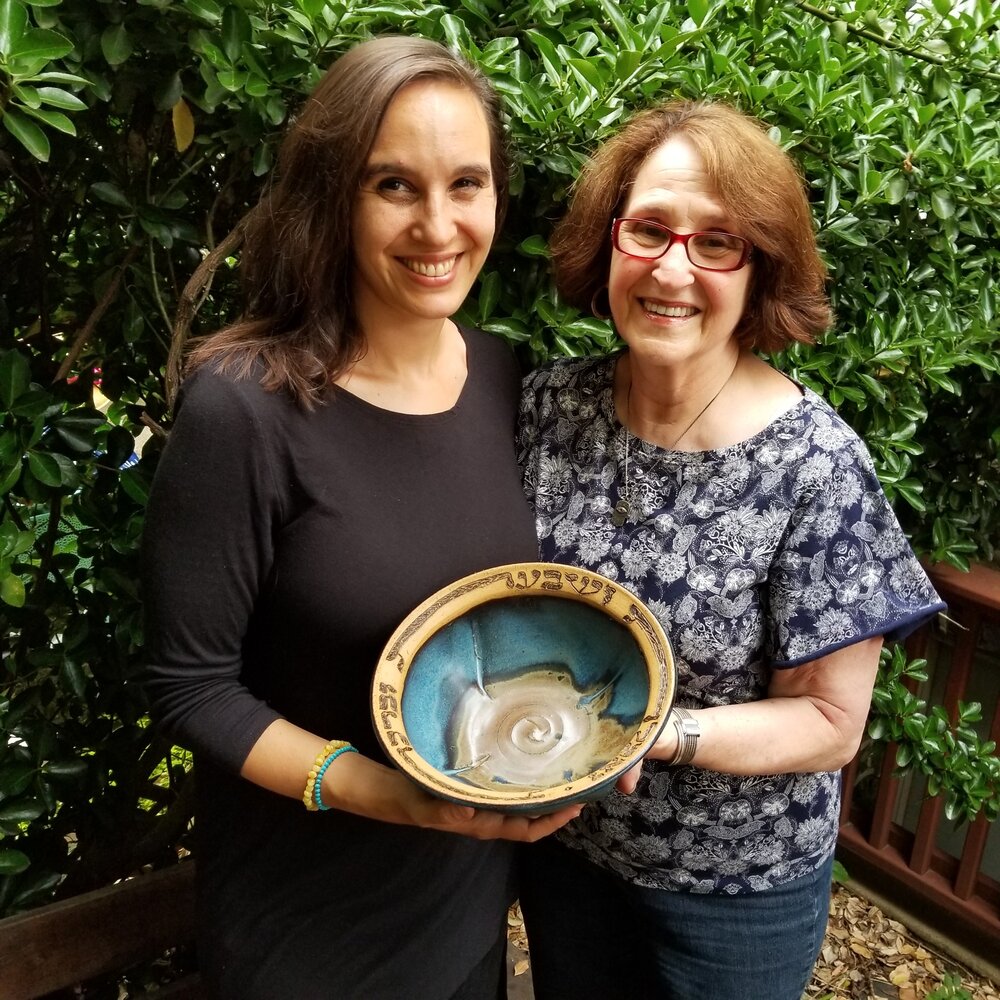 Sonia collaborates with her mother Nina Gordon to make Blessing and Mindfulness Bowls inspired by ancient incantation bowls from Iraq and Iran. These vessels for prayers and blessings: for healing, mindfulness around eating, love, gratitude and appreciation for the cycle of life. One way to use these bowls is to draw upon the Jewish custom of ritual hand washing before praying, eating bread and upon returning home from a cemetery, and pour water over one's hands (or go around in a circle and pour water over the next person's hands) in a ritual for healing, marking the end of a formal mourning period, grieving a miscarriage or abortion, bringing friends together in a Rosh Hodesh/New Month group, making the commitment to enter marriage or becoming a grandparent. 
"I have also always created and worked with my hands, learning a ton from my mom, often working by her side. As a child my mom's clay studio was a very special place to be. I had access to huge amounts of clay and tools, and I would go to her clay classes with my friends or play while she worked. I was mesmerized watching the clay transform as she 'threw' a ball into a plate, bowl, mug, vase... whatever she was working on."
These bowls are a mother-daughter collaboration: the bowl was thrown, glazed and fired by Nina and the letters were carved together by Sonia and Nina.

An example of text on a bowl is: שמח תשמח רעים האהובים (Let these loving friends rejoice) are drawn from the Sheva Brachot/ Seven Marital Blessings.

The idea for these bowls grew out of our desire to have a physical object to hold our blessings for a newly wed couple or a couple celebrating a special anniversary.

We invite you to create your own engagement, wedding or anniversary ritual with these bowls, and, if you are so inclined, please share it with us.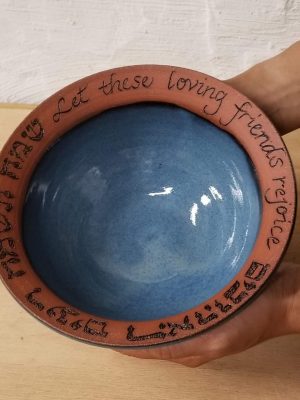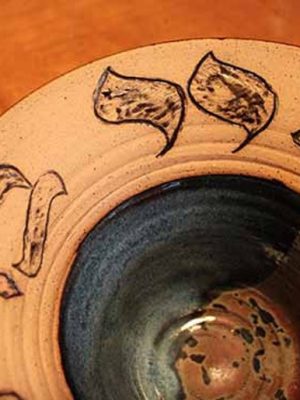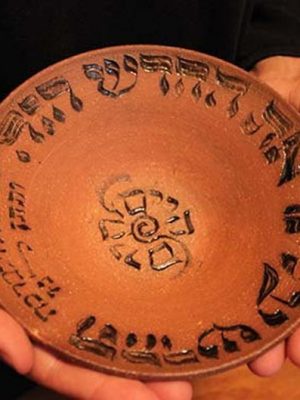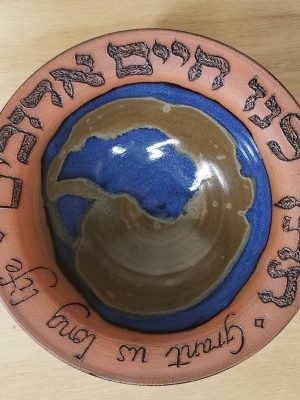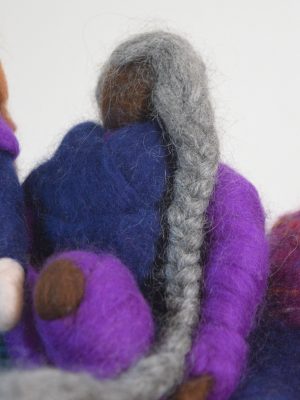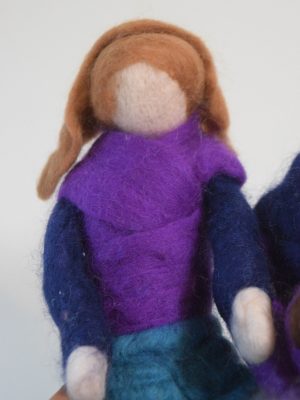 Sonia and Nina's newest project is needle felted wool figures in combination with clay forms. This started while we were still living long distance. Sonia's mom had the idea for a woman figurine breaking the bounds of her metaphorical box. The contrast of materials became really dynamic and expressed the hardness and softness of life.

Our society is hyper-focused on the transformations that occur in youth, and too often older people are portrayed as static. Along these lines, they felt compelled to create dolls of women at younger stages of life too, appreciating that we are all a part of a continuum of aging. They made the older women dolls with long gray and white braids showing their vitality.
Bring Home A Blessing Bowl
"I absolutely love this bowl! The workmanship is top notch: it is beautiful and professional, but at the same time clearly has the warmth and thought of something made by artisans. Highly recommend!"
-Andrew
pasukart by sonia gordon walinsky
Full Website coming soon.